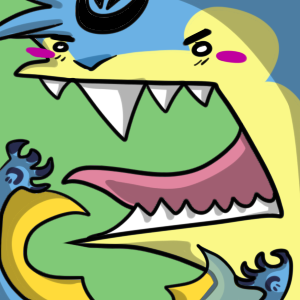 ERMEGERRRR, NESTREE'S DOIN' A KIRIBERRN?
YE-UP!
I have been on this site for a
decade
and have never done a kiriban.
I guess I was never good at doing free art.
But hell.
You guys deserve it. Plus it will be good for me to draw something for the heck of it!
Now.... here's what I'm willing to draw for said kiriban:
Something with detail such as THESE:
Ya know, with all them pretty shadings and stuff!~
I can do creatures, anthros, and how up to 2 or 3 characters. (Don't go crazy on me though please, haha)
I don't really do humans, robots, porny stuff, or crazy backgrounds, but I'm not limited to the stuff I listed above, so try me. Look through my gallery to get a taste of my style. I CAN do creepy stuff too.
So how's this work?
Well.... stalk my page until it hits 300,000 pageviews and try to screenshot it at that exact number!
The person who notes me FIRST with a LEGIT screenshot will win! (Don't be lame and cheat. I will know.

)
Thanks so much for being awesome watchers guys! I can't wait o draw for one of you!
Journal design by

~

I-have-a-soul-too